Miss Bukowski

Writings

(Let it enfold you

)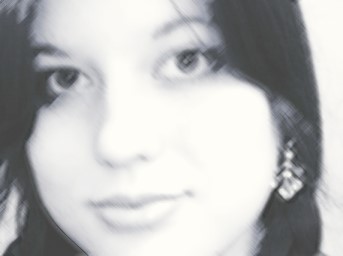 Description:
I've been a writer since I was a child, when I wrote about the adventures of a little girl searching for her lost red crayon.
I write whatever Muse tells me to, be it poetry, fanfiction, short stories, novels, or essays.
Charlotte Brontë, Dean Koontz, and Charles Bukowski are my literary inspirations.
No stealy, mmkay?
They Can Take Nothing From Me
S Wi-li A-gi-s-di Tla Ga-no-du A-ni-gi-s-di-ni-dv-le-nv-da A-ya
Hearts beat within shallow graves
A legacy of pain at Wounded Knee;
They walk along a Trail of Tears
Hands and souls in shining chains.
No cry for help nor call for salvation
Shall be received by open ears,
And cold hearts may kill her sisters,
Yet no brutal hand can keep
Her songs from Heaven's doors.
A time of torture and despair shall
Not extinguish a people nor their hope.
My grandmother may be long
Since gone, her bones dry and
Cold in dusty ground,
But in her daughter, my mother, my sister, and myself,
Her legacy lives on.
No chains bind my hands and
No evil blocks my voice;
My song will meet the ears of all
And tell of our freedom and my joy,
Joy because I am alive and carry
My ancestors with me,
And we are free.
Their tears are dry now, and their
Graves are packed flat
By generations of crossing feet.
My grandmother's voice guides me,
And she lives.
I walk with my sisters, and
We are able to defend our pride.
No lives were ever lost in vain,
And I remember today that
I carry their songs with me,
And we are free.
Copyright 2005
Genres
Angst
Childrens
Comedy
Crime/Mystery
Essay/Articles
Fantasy
Historic
Horror
Magical Realism/Paranormal
Modern/Contemporary
Realism
Romance
Sci-fi
Thriller
Style
| Novels | Short stories | Poetry |
| --- | --- | --- |
| Images | Free verse | General Prose |