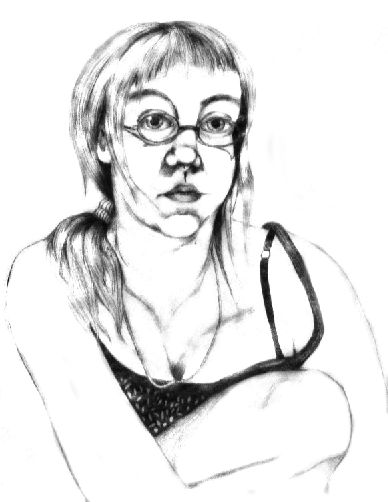 Description:


I'm a near-professio
nal artist and academic, with a passion for the Internet.

I like to read, less on the internet than real books, I must admit, although if you bribe me the right way, I'll read your uber-long stories here in WC too. :D I pretend to like poetry when I don't get it, and really like it when I do get it. I'm prone to get sucked in with stories and texts, so it's somewhat likely that I will relate to at least one of your texts.

And if the fact that I like to read defines me, then the what I read defines me too. And I've done a bit of a thingie relating to that... Have a look in iippo's bookshelf for an in-depth personality analysis of sorts.

Also expanding to the readerishness, I'm also a semi-professional listener. I want to hear people tell things, and not necessarely to me, even. So if you have a wiki that seems to be having an extra watcher, it's probably me, listening to your discussions, absorbing everything and appreciating it. That goes for interesting blogs too; if you write a lot in your blog and I keep visiting your house, it's because I like to listen to you.
So in this sense, if you're desperate for a listener/reader, I'm kind of a good choice.







My achievements
-I have writings here (yes, it's an achievment!) so please do read them, and use the ratings system. :)
-I was the first featured writing with 207.Human-People.Everyday Lies
-I was able to donate a poem (short one) to [Ally]. And she used it in her ET-house.
-I won in Drabbles once, with 207.Doggerel.Memory.
-I take part in Communal Renku.
-I made the BBC - the Backwards Book Chart! Give us a click!




All images here from WritersCo Graphics. Many thankieses.
| | | | |
| --- | --- | --- | --- |
| Age: 27 | Year of birth: 1985 | Month of birth: 11 | Day of birth: 7 |
Working/study place:
Coventry University
Place of living:
Coventry and Hamina
Genres
| Biographical | Magical Realism/Paranormal | Non-fiction |
| --- | --- | --- |
Style
| Anecdote | Essay/Academic Prose |
| --- | --- |