Novel Writing Workshop Participant

Unusual Creatures Participant
Hello. I'm Gene. People call me Gene or SD or Dragon, take your pic. My age? who gives a rip?
I like to meet new people so give me a shout if you feel like it. I tend to get along well with most folks; I don't have many predjudices (that I'm aware of). I'm usually online a lot in the early day.
About my writing
Since i was a young boy, I always fancied that one day I would write a book. A few years ago, I decided that day had arrived. I sat down at the PC, opened word, and began writing. A couple years and several hundred pages later, I am sitting on the rough draft of book one of what is aspiring to be a trilogy. Book two is also in the works.
The tale in question is entitled "The War of Evelon" and is a fantasy epic that takes place in a world apart from our own. The story hopefully combines all the necessary elements to satisfy enthusiasts of the genre.
I hope to complete the trilogy within the next couple of years and submit it somewhere for publication. Short of that, I look forward to the sense of accomplishment that comes from having written my own set of books.
I've joined writersco for the opportunity to work on and polish my writing skills. The writings I upload here will be exercises and contest entries for writersco. I do not plan on uploading my Evelon chapters here, as the entire work in progress exists on it's own site. I do welcome anyone interested to visit my site and read what I have so far. There is a messageboard there for comments which are most welcome.
http://sleepingdragonsinc.com/evelon
A bit of news concerning my writings.
It is finished!
[
SleepingDragon
]
268.Metal Daze
My latest (romance?) novella,
"Metal Daze"
is done! It's a 13 part tale that takes place in the early eighties during the metal scene.
Warning: Contains some sensitive material
Praise be to my wonderful fiance [
Po
] who has helped immensely with proofreading and editing!
I've also recently finished a short story entitled
"The Staff of Illidon"
. It is slated to be included in a forthcoming anthology entitled
"Tales for the Thrifty Barbarian: An Antholgy of High Fantasy"
to be published by Lulu productions in the very near future. Details about the book and it's authors (Fantasy Writers International) can be veiwed at...
http://fwi.thewriterscafe.com/index.html
I will post more info as it becomes available.
I am a member of the Writersco Comment Exchange wiki. Members of this wiki promise to reciprocate for comments given their own works (within reason). If you comment on my work, I will in turn read and comment on a piece of yours within a reasonable amount of time and in accordance with the Rules of Critiquing wiki.
About commenting on my work:
I'm not picky about the type of comments left on my work so long as they are not harsh criticism. I find fair critiques to be wonderful and useful. Also, I like to think from time to time that I did it right. ;) If you feel I did, I'd love to hear it!
Dare to travel on the Flipside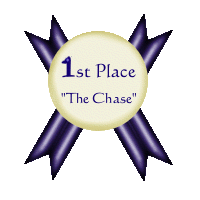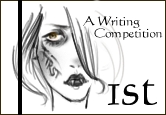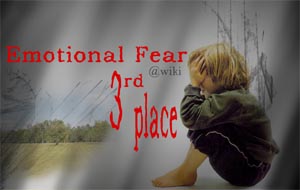 My family on Writersco
[
Po
] - Loving fiance and human thesaurus extraordinaire
!
[*Amy*] - My beautiful and multi talented daughter!
[Fuzzysabeast] - He surprised us all!




Keep the writers Free to write!