Old Announcements (updated whenever my presentation gets too big):
December 23, 2007:
- I'm having my Christmas vacation at my boyfriend's parents' house. It has dial-up, but only one phone line for the phone, fax, and internet, so I'll be doing the bare minimum here for the next week. And this is when everybody else on the 'Co is spending extra time here! Have you noticed?
- The guy downstairs left over a week ago. He got worn out and won't be in school for the rest of this year.
- Wow, has it been that long since I read Miss Rumphius? I guess my new job has kept me busy... Too busy. Oh, I didn't tell you about that. I'm a cashier/stock person at a really cheap store that people think is a Dollar Store but only is in some departments. It's fun to learn new things, and it's fun to hang with the coworkers, but I don't like it enough to stay with it for years like some of my superiors. I'm also not used to the 9-5 routine. It's nice, but it's a lot of hours.
September 28, 2007:
- My new book review is
RR.Miss Rumphius
.
September 3, 2007: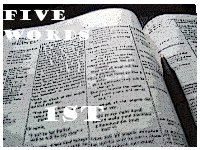 - I've won first place out of four entries in
Five Words
August 23, 2007:
- Last night was my first night in my new bedroom with the big bed and big window.
August 19, 2007:
- I got baptised today. Wow. Seven years' wait.
- I decided to get baptised last night.
August 9, 2007:
- Wynterblue Publishing Canada Inc.
finally
has their registration number as a non-profit organization. We are now official!
August 1, 2007: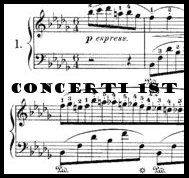 - I've won first place out of two entrants for July's
Concerti
. See the winner at
225.Poetry.Formatted.Concerti of Colours
July 25, 2007:
- I've just been taken on as a volunteer for Wynterblue Publishing Canada Inc.
July 18, 2007:
- Yep. It was a false alarm. Good.
July 16, 2007:
- Something appears to be wrong with my internet connection. Since my landlady is away for an unspecified period of time, I fear that she won't be calling to correct it very soon. I hope this is a false alarm. If not, I may not be able to participate very much here for a while. Luckily, I can get on my boyfriend's or public computers pretty darned often.
July 10, 2007: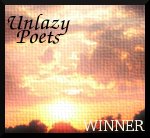 - I have officially won May's
Unlazy Poets
contest for my Cinquain at
225.Poetry.Formatted.Fool's Gold
.
July 8. 2007:
- I'm not kicked out of school. It was a technical flaw in calculating my grade. Whee! I'm not kicked out! I'm still not going back!
July 1, 2007:
- My vacation to Clayton's parents' house was pretty good. The only problem was that it was cut short by a misunderstandi
ng with his friends. What a conventional sort of people to get between us.
June 7, 2007:
- I finally phoned Mom and let her open the mail from the University. I'm kicked out. Whee! Now I get to be a writer!
March 26, 2007:
- New work. They go together, but are meant to be read in any order:
225.Poetry.Free Verse.Naked and 225.Poetry.Free Verse.Dress
- Oh, silly me. I forgot to announce that [mousepoet] has won February's Unlazy Poets contest.
March 2, 2007:
- Voting for February is in progress at the Unlazy Poets contest. March's format is Acrostic.
February 11, 2007:
- Look what I won: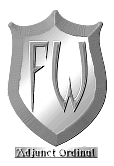 Five Words' silver for January. I guess I took a while to pin it on...
You should go read the first place winner, by [Calann]. Go, now!
January 16, 2007:
- YaY! [Mister Saint] has won December's iambic pentameter round of Unlazy Poets. PS: Go there to enter a senryu.
January 8, 2007:
- Now, I'm really back to school.
January 6, 2007:
- Today, I am going back to Uni in North Bay for the second semester. Have a nice weekend, everyone.
January 3, 2007:
- You are cordially invited to join the Communal Renku.
January 1, 2007:
- Vote for the winner of this Unlazy Poets Contest now!
- Come play Fortunately, Unfortunately.
December 31, 2006:
- Go to the Unlazy Poets List now!
December 17, 2006:
- I've been home since the 12th. I blame the flight of time for the amount I've since wasted. :P
December 5, 2006:
- I've been busy with midterm exams (yes, I should have warned you), and they are over tomorrow.
- I'll be home from the 12 to January 6 or something, but don't worry. I will have internet then. I just thought you might like to know.
November 19, 2006:
- My %!#@ stylesheet got mutilated somehow, until 5 minutes ago! If it didn't work for you before, it might, now.
November 16, 2006:
- My stylesheet, serifindex.css is complete! It turns the fonts from Arial into serif fonts, where there are often large chunks (such as the stories). Go look at CSS, to figure out how to use it.
October 14, 2006:
- YaY! WC Monthly has been published!
September 24, 2006:
- YaY! [RiverStar] is back!
- YaY! [Mister Saint] is back on the crew!
- University is hard.
September 8, 2006:
- I am now living in Uni.
- I'm on the Featured Writings?
- I don't know if it is possible for me to create the same bullets as ever using a laptop on Ubuntu.
- I am very sick, and this is Frosh week.
September 1, 2006:
•My old announcements have been moved to Kidda's Old Announcements.
•Today will consist of sleeping, packing for Uni, completing the move from my mother's to my computer, and 1 last, short session of staying updated with WC before a time without internet (I have to get approved by my dorm).
AUGUST NOTICE:
•I am currently reading a very long novel for a friend, performing staff duties, preparing for University, keeping up with discussions I've entered in Elftown, and hopefully writing a short personal narrative this month. I'll be pretty busy. If you comment on my work this month, please note that I will return comments, but not for quite a while.
August 30, 2006:
•It is official. My WritersCo blog is now, finally, a blog. Old updates will be moved to a wiki-page.
July 15, 2006:
•TD - Calving by [Calliope] is the newest Technical Details article.
August 14, 2006:
•I'm back again.
August 11, 2006:
•I'm gone all weekend again.
July 25, 2006:
•I'm back. I had fun. YaY!
July 21, 2006:
•I'm gone again from Friday (today) to Sunday this week.
July 13, 2006:
•See? What did I tell you? I'm back.
July 10, 2006:
•I am a Deputy Boss.
•I'll be gone from Tuesday until Thursday this week.
June 27, 2006:
•I've completed a 50 Book Challenge, and the list is at http://community.livejournal.com/50bookchallenge/5010090.html#cutid1
•I am now fully on Jabber, so if you want me on your contact list, ask me to add you.
June 26, 2006:
•RolePlay is the first project on the News. Get your stuff on the news.
June 19, 2006:
•TD - Violin is the newest Technical Details article. Thank you, [Anninja].
June 14, 2006:
•I have won Who Has The Best Poem? for the months March-June, 2006, with the poem, 225.Poetry.Formatted.Oh, come on!. YaY!
June 13, 2006:
•For Free Verse of the Absurd, try 225.Poetry.Free Verse.When I Was Little
•Now you can get your stuff on the news.
June 2, 2006:
•Try this exercise: 225.Writing Exercises.Sleep Deprivation
•I am now a rather dumbfounded new mod. :)
May 7, 2006:
•Visit WriterscovsMusmakers to see just who is better.
May 5, 2006:
•I've revamped Unlazy Poets - Appropriateness again because it was too legalistic, and now I actually like what I've written there. So maybe if you didn't want to enter the Unlazy Poets' contest because of the appropriateness rules, you will now.
May 3, 2006:
•The BBC of Kidda has been updated and now contains just about everything I've read since late last June.
•My bio has changed again to list places I frequent within Writersco without having to rely on my updates list.
April 30, 2006:
•The BBC of Kidda is now a discussion-inducing part of the BBC; that is, the Backwards Book Chart, in which you list books and commentaries starting with the most recent, in hope of inspiring discussion with visitors.
•The Writer's Resource has always been open to non-staffers to build, but I never actually stated it before, so I guess I'd better spread the news now.
April 25, 2006:
•*gasp!* The Writers' Links are gone from the bottom of my bio! I've finally found places for them in the Writer's Resource.
April 7, 2006:
•Children's Radio Drama! 225.Scripts.Radio Drama.Zak's Earth-Shattering Bike Search. Yes, I have finally gotten off my arse and made it suitable for this superwiki.
April 6, 2006:
•New Haiku! 225.Poetry.Set Format.The Windy Haiku
March 31, 2006:
•Watch Scams to learn about all the bastards in the writing world who are out to cheat you!
•I've been back since Tuesday, as expected. Yep.
March 20, 2006:
•TD - Sailing is the newest article in Technical Details. Thanks goes out to [Grey Wanderer].
•The reason why I have stayed up late here and done a bunch tonight is because I'll be fasting from the internet until Tuesday the 28. It is taking up too much of my life and ruining my homework (and I need to get out of high school!). It's even stopping me from creative writing, so taking a break may help me become a better member afterwards. I don't think you'll miss me for the Birthday Bash, since I didn't do much organising in it. See ya.
March 16, 2006:
•I'm back! YaY again!
•It is becoming difficult for me to keep track of all the new members popping on. So this place is getting big. YaY!
March 11, 2006:
•Tomorrow, I'll be gone until around Wednesday or Thursday. I'm going north to tour some universities.
March 9, 2006:
•My French is poor, but I can handle a bit of it.
•Unnh... I'm depressed. :(
February 14, 2006:
•The Unlazy Poets' Contest has changed drastically from its conception, and if you didn't like it before, I suggest you have another look at it.
February 10, 2006:
•Have a look at the Unlazy Poets' Club, if you like poetic formats. It's not anti-free verse, just a place to have a rest from it.
February 7, 2006:
•I'm back! YaY! And I'm rested. Wow!
•[grushaj] has added TD - Unicorns to Technical Details. Clap for him!
February 3, 2006:
•There are several new magazines all at once in Magazine Listings. It is also organised (IMO) more efficiently. Thanks goes to all helpers :)
•Resourcers is a list of all who have helped with the Writer's Resource and don't mind being listed.
•I'll be leaving this afternoon for the weekend. I won't have a computer where I'm going.
January 30, 2006:
•Come to the Literature forum! <joinforum:16:meeple> (Literature) This is where you talk about literature! I think it's a great addition to a writers' community, don't you?
January 29, 2006:
•[Mister Saint] has written TD - Swords for Technical Details
•I've been active, but the things I've been working on haven't exactly been personal enough to list.
January 16, 2006:
•Woah. I made it to the Resource Team. Thanks, guys.
January 15, 2006:
•Technical Details is now a part of the Writer's Resource. YaY!
•I'm applying to be a part of the Resource Team. See Kiddalee For Staff.
January 4, 2006:
•Read my bio in Kiddalee. It's the one that used to be on my Wyvern's page.
January 2, 2006:
•Here's a new old story. I wrote 225.Short Stories.The Acorn And The Alien at the age of 10. It's worth the laugh.
January 10, 2006:
•I forgot to tell you, I've started Technical Details to help you research. You can write for it if you want.
December 7, 2005:
•My first short story on Writersco: 225.Short Stories.Infection. If you're interested, please crit it. I'm especially wondering if it sounds too scholarly.
December 5, 2005:
•New formatted poem! 225.Poetry.Set Format.BLARG!
December 1, 2005:
•I'll be gone to my friend's house until Sunday or Monday. I most likely won't be on for it.
November 22, 2005:
•I wrote my newest free verse poem when I found myself unable to write a "mellow out" poem at my Writer's Craft teacher's request (225.Poetry.Free Verse.The Poem Who Talks Too Much)
November 18, 2005:
•I've got a new formatted poem up. 225.Poetry.Set Format.Essay Rant
•I'm finally done editing 225.Poetry.Free Verse.snowlit. I kept changing it even after I'd put it up.
November 17, 2005:
•Four new free verse poems up (I tend to write a lot of those for Writer's Craft).
•I'm finally not the newest person here. Welcome, [Nell].
November 14, 2005:
•I've written a poll, and it's fairly serious. Please vote in it.
•Alright! I've got ten poems up: five formatted, and five free verse.